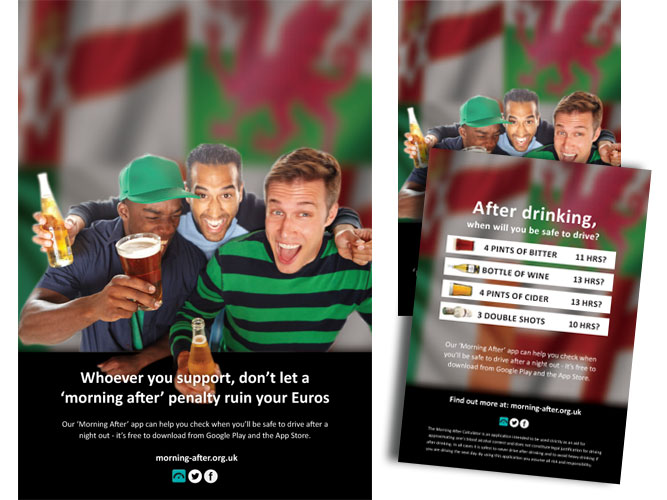 With England, Wales, Northern Ireland and the Republic of Ireland all involved in the tournament, EURO 2016 looks set to capture the imagination of a vast audience across Great Britain and Ireland.
Friends and families will come together at home and in pubs and clubs to enjoy the matches. Our campaign provides a timely reminder of how long it takes for alcohol to pass through the body, in a bid to help them avoid unwittingly driving while over the limit the 'morning after'.
We are making the artwork available for road safety teams and others to use during the forthcoming EURO 2016 championships (10 June – 10 July 2016).
Please contact campaign manager Simon Rawlings for prices or for more information.